Magic and Mischief (Paperback)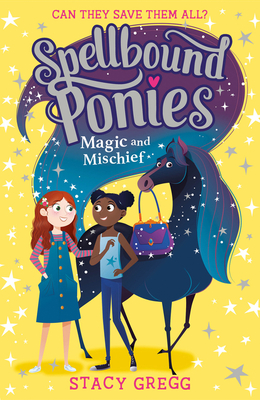 $5.99

Usually Ships in 1-5 Days
Description
---
Enchanting stories, taking the reader on magical pony adventures...
Can they rescue ALL the ponies...
The ponies of Pemberley Stables have been bound by magic and each of them are trapped in time. Can two brave girls help get them back?
Bess the highway pony is very good at robbing the carriages and loves life just the way it is. Can Olivia and Eliza help break the spell that is making Bess so naughty, and prove that crime really doesn't pay?
About the Author
---
Stacy Gregg is the author of successful pony adventure series Pony Club Secrets and Pony Club Rivals and standalone novels 'The Princess and the Foal' and 'the Island of Lost Horses' both winners of the Children's Choice Junior Fiction award at the New Zealand Post Book Awards for Children and Young Adults. Formerly a fashion editor, Stacy writes exclusively for HarperCollins.