Un niño llamado Bat: A Boy Called Bat (Spanish Edition) (Paperback)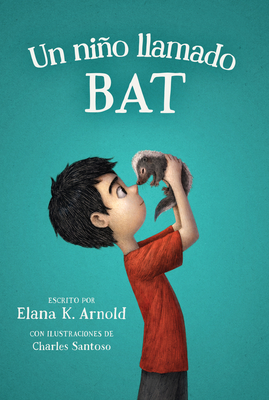 Description
---
The beloved bestselling first book in Elana K. Arnold's A Boy Called Bat series arrives in a Spanish language edition!
Para Bixby Alexander Tam (también cono-cido como Bat), la vida suele estar llena de sorpresas, algunas buenas y otras no tanto. Pero la sorpresa que ha recibido hoy es muy buena. La mamá de Bat, que es veterinaria, ha traído a casa una cría de mofeta que debe cuidar hasta poder entregarla a un refugio de animales salvajes.
En cuanto Bat conoce a la pequeña mofeta se da cuenta de que él y el animalito están destinados el uno para el otro, y solo tiene un mes para demostrarle a su mamá que una mofeta puede ser una excelente mascota.
De la reconocida autora Elana K. Arnold nos llega una historia de amistad protagonizada por un inolvidable niño con características del espectro autista.
About the Author
---
Elana K. Arnold is the award-winning author of many books for children and teens, including The House That Wasn't There, the Printz Honor winner Damsel, the National Book Award finalist What Girls Are Made Of, and the Global Read Aloud selection A Boy Called Bat. She is a member of the faculty at Hamline University's MFA in writing for children and young adults program, and lives in Long Beach, CA, with her husband, two children, and a menagerie of animals. You can find her online at www.elanakarnold.com.
Charles Santoso loves drawing little things in his little journal and dreams about funny, wondrous stories. He moves around between different countries to live and work. Charles is always on the lookout for bookstores and cats whenever he explores a new place. You can visit him at www.charlessantoso.com.