Count and Clap with Curious George Finger Puppet Book (Paperback)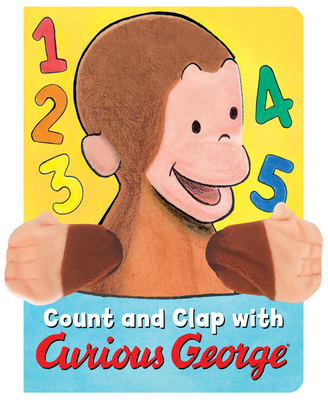 Description
---
Wave hello, shake hands, count, and clap with Curious George! 
Colorful illustrations and a soft, cuddly finger puppet makes learning numbers fun and interactive for little ones. 
In this engaging interactive story, young readers can move and clap with George as he counts from one to five.
The animated series Curious George is available to watch on Peacock, NBC Universal's streaming platform. Since the original Curious George book was published in 1941, the little monkey has been capturing the hearts and minds of readers young and old throughout the world. Books about Curious George, including the seven original stories by Margret and Hans Rey, have sold over 75 million copies. So popular that his original story has never been out of print, George has become one of the most beloved and most recognizable characters from children's literature.
About the Author
---
H. A. Rey and his wife, Margret, first introduced the world to the bighearted, fun-loving mischievous hero Curious George in 1941, and young readers have been in love with him ever since. Curious George has been successfully adapted into a major motion picture and an Emmy-winning television show on PBS, and "Pretzel and the Puppies," based on their picture books, is a streaming series on Apple TV+. curiousgeorge.com pretzelandthepuppies.com