Chasing Lincoln's Killer (Hardcover)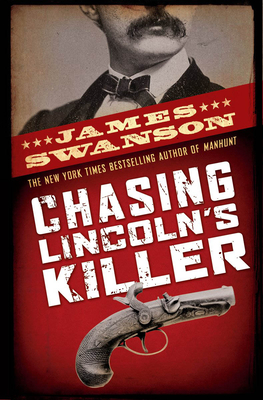 $16.99
Usually Ships in 1-5 Days
Description
---
NEW YORK TIMES bestselling author James Swanson delivers a riveting account of the chase for Abraham Lincoln's assassin.

Based on rare archival material, obscure trial manuscripts, and interviews with relatives of the conspirators and the manhunters, CHASING LINCOLN'S KILLER is a fast-paced thriller about the pursuit and capture of John Wilkes Booth: a wild twelve-day chase through the streets of Washington, D.C., across the swamps of Maryland, and into the forests of Virginia.

About the Author
---
James L. Swanson has written for a variety of publications, including the Wall Street Journal and the Los Angeles Times. He is the coauthor of LINCOLN'S ASSASSINS: THEIR TRIAL AND EXECUTION, and he is a member of the advisory committee of the Abraham Lincoln Bicentennial Commission. Mr. Swanson is an attorney and has held a number of government and think-tank posts in Washington, D.C.