All About Rocks (A True Book: Digging in Geology) (Paperback): Discovering the World Beneath Your Feet (Paperback)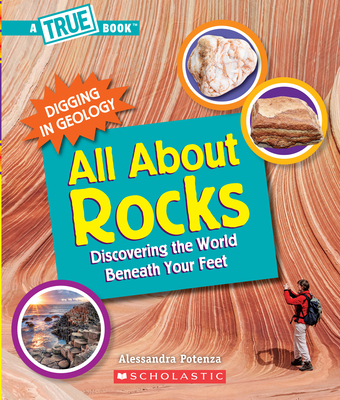 Description
---
From their geologic role on Earth to their most common uses in everyday life, everything readers need to know about rocks is covered.
What are igneous, sedimentary, metamorphic, rocks? How are they different and how do they form? This book answers these questions and many more about the rocks that make up our planet.
About the Author
---
Gary LaCoste began his illustration career in the toy and game industry, where his clients included Hasbro, Nickelodeon, and Lego. He has illustrated more than 25 children's books. Gary lives in western Massachusetts with his wife, Miranda, and daughter, Ashley.