¡Un día una señora se tragó una caracola! (There Was an Old Lady Who Swallowed a Shell!) (Paperback)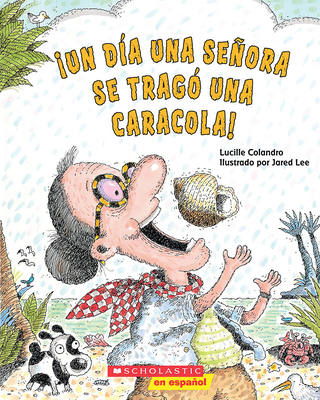 Description
---
A wacky spin-off on the classic "There Was an Old Lady" song.¡No vas a creer por qué esta señora se tragó una concha, un cangrejo, un pez, una gaviota, un balde, un poco de arena y una ola! Pero ¡ten cuidado cuando eructe con resultados divertidísimos!You won't believe why this old lady swallowed a shell, a crab, a fish, a gull, a pail, some sand, and a wave! But watch out when she burps with hilarious results!
About the Author
---
Jared Lee has illustrated more than 100 books for young readers. He has received awards from the Society of Illustrators, the Martha Kinney Cooper Ohioana Library Association, the National Cartoonists Society, and others. He lives in Ohio with his wife and a menagerie of dogs, cats, ponies, ducks, and a few unknown creatures.
Lucille Colandro has written many books for children, including the bestselling There Was an Old Lady series illustrated by Jared Lee.