Calling the Wind: A Story of Healing and Hope (Hardcover)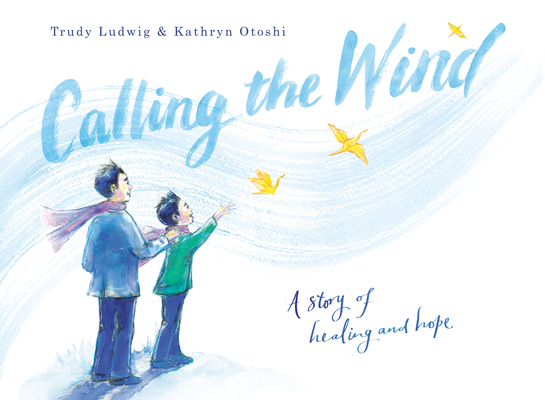 $18.99

Coming Soon - Available for Pre-Order Now
Description
---
Inspired by the Wind Telephone in Japan, this poignant story explores the stages of grief, the healing power of hope, and the unbreakable family bonds that connect us all. From the acclaimed author of The Invisible Boy and the award-winning illustrator of One.

In a small village in Japan, a family mourns the loss of their loved one. Each family member grieves in their own way, but it is not until they discover an old-fashioned telephone booth on a windswept hill that they begin to heal. Through the telephone, they are able to express feelings long bottled up--speaking directly to their loved one and also to each other. Slowly but surely, the pain subsides, and hope blossoms anew.

Inspired by Itaru Sasaki's Wind Telephone, which brought healing to the people of Japan in the wake of an Earthquake and tsunami this story explores grief and loss, and how we move forward by finding meaningful ways to connect with the family and friends we've lost, as well as those who are still with us.
About the Author
---
TRUDY LUDWIG is a nationally acclaimed speaker and an award-winning author of numerous children's books, including The Invisible Boy, a School Library Journal Best Picture Books Selection and a recommended back-to-school book by USA Today and Scholastic Teacher. Her books and presentations focus on promoting kids' social-emotional learning skills and help empower them to be kinder, more compassionate, and inclusive in their social world. Trudy has collaborated with leading experts and organizations, including Sesame Workshop, the International Bullying Prevention Association, Committee for Children, and ConnectSafely.org.

KATHRYN OTOSHI is an award-winning author/illustrator, best known for her character-building number/color book series: One, Zero, and Two. She is also the co-author of Beautiful Hands, a book about possibilities and reaching your dreams. She travels across the country to encourage children to develop strong character traits and to help readers and teachers find creative methods to engage and connect with their students through the power of reading, art, and literature. She lives in the San Francisco Bay Area.
Praise For…
---
"A beautifully written, quietly poignant depiction of one family's journey through loss." —Kirkus Reviews