It's all about... Fast Cars (It's all about…) (Paperback)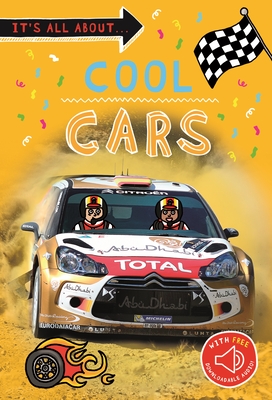 Description
---
It's all about… Cool Cars gives young readers everything they want to know about cars, from the earliest automobiles to speedy supercars, rally racers, and even cars that fly. Packed with detailed photography, the latest bite-size facts, and a free audio download, this book has everything a car-crazy kid could need.

It's all about… is a collectable series filled with up-to-date stats and facts about a wide range of hot topics, including animals, history, technology, and vehicles. Each book comes with a free audio download so children can take their book wherever they go, as well as a glossary that's perfect for teaching and learning.

Check out the other titles in the It's all about… series and see if you can collect them all!
About the Author
---
Kingfisher is an award-winning publisher of non-fiction and fiction for children of all ages. Known around the world for its informative and engaging reference and early learning books, Kingfisher also receives widespread acclaim for its classic anthologies for five- to fourteen-year-olds and original picture books for very young children.