Shake the Tree!: a minibombo book (Hardcover)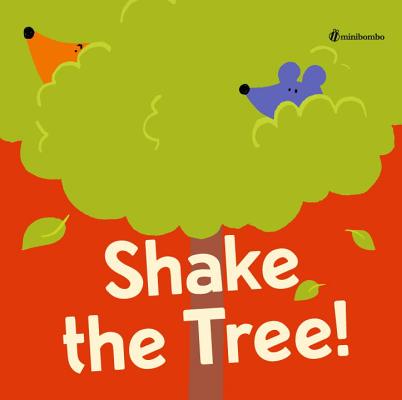 $14.00
Usually Ships in 1-5 Days
Description
---
There's a whole lot of shaking going on — and a funny final twist — as a series of hungry animals seek shelter in an obliging tree.

Mouse spots a nut high up in a tree. "Mmm," she says. "I'm going to gobble that up!" So she shakes the tree a little to the right, and she shakes the tree a little to the left. But it isn't the nut that falls from the tree, it's Fox, who thinks that Mouse looks pretty tasty! Soon a warthog and then a bear come along with similar ideas. Little readers will enjoy the just-made-it escapes (and be happy to get in on the shaking action), only to laugh out loud when their expectations are foiled at the end.
About the Author
---
Sylvia Borando works as a visual designer for Studio Tiwi and also heads up minibombo, a children's publishing house based in Italy that brings together a love of stories, illustration, and interactivity to create innovative graphic picture books. She lives in Italy.
Praise For…
---
Spare prose and simple art set a rhythm for each episode, as ever-larger animals come crashing down from the tree in a flurry of leaves, and the vertically-oriented spreads turn horizontal when the newcomer threatens to devour the tree-shaker. Don't expect kids to sit still for this one; they'll be eager to "shake, shake, shake" with the tree until the next animal falls down.
—Bulletin of the Center for Children's Books (starred review)

With minimal text, open space and bold, eye-catching illustrations, this book will serve best as a read-aloud. Purchase for storytime and guaranteed kid-pleasing giggles.
—School Library Journal

The three co-authors have delivered a delightful narrative, full of comically narrow escapes, and Borando returns with her smooth styling and fresh, uncluttered spreads that bring visual humor and irony that hold right through till the final page. The book's design requires readers to turn the book as the layout keeps shifting from vertical to horizontal, and while readers end up mimicking all the tree shaking in the narrative, the effect is a little wearing. A charming workout.
—Kirkus Reviews