Little Lessons from the Saints: 52 Simple and Surprising Ways to See the Saint in You (Paperback)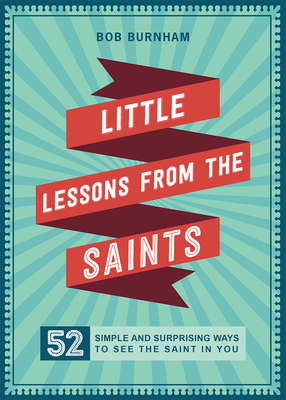 Description
---
2019 Best Book Awards, Finalist: Religion—Christianity

Far too many Catholics think of the saints as old, cold, and irrelevant to everyday life. Catechist and spiritual director Bob Burnham, however, experiences the saints as something quite different: beautiful examples of people who, though flawed like us, opened themselves to God's grace and can teach us to do the same.
 
In Little Lessons from the Saints, Burnham skips the typical biographies of saints and offers instead brief but powerful spiritual lessons from 52 different saints, each followed by a short meditation. Chapters are grouped under five main themes: Surrender, Freedom, Pilgrimage, Hospitality, and Loving Knowledge.
 
Burnham succeeds in offering simple ways to apply each saint's particular charism to our own lives. Inspiring and practical, Little Lessons from the Saints helps us realize that we, too, are called to be saints.
About the Author
---
BOB BURNHAM is a Secular Franciscan and a spiritual director. He works as a freelance editor and writes about the spirituality of commuting on his blog www.mtransit.org.