Nantucket Nights: A Novel (Paperback)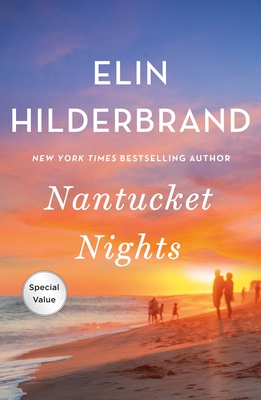 Description
---
New York Times bestselling author Elin Hilderbrand's classic novel, Nantucket Nights, available in a new paperback package.

The ties between women can run as deep as the ocean--but so can the secrets.

For 20 years, Kayla, Antoinette and Val have performed their own special summer ritual. Once a year, the old friends put aside their daily, separate lives to drink champagne, swap stories and swim naked under the Nantucket stars. But on one of those bonding nights, one of their trio swims out from the shore and doesn't return. After the surviving friends emerge from their grief, they realize that the repercussions of their loss go far beyond their little circle, and they begin to uncover layers of secrets--and their connections to each other--that were never revealed on the beach. What has made their friendship strong now has the power to destroy-their marriages, families, even themselves.
About the Author
---
Elin Hilderbrand is the author of The Island, Nantucket Nights, Summer People and The Blue Bistro, among others. She grew up in Collegeville, Pennsylvania, and is a graduate of the Johns Hopkins University and the University of Iowa Writers' Workshop, where she was a teaching/writing fellow. Her short fiction has appeared in Seventeen, The Massachusetts Review, and The Colorado Review. She lives with her husband, Chip Cunningham, and their two sons in Nantucket, Massachusetts.