Pokémon Comictivity: Galar Games: Activity book with comics, stencils, stickers, and more! (Novelty book)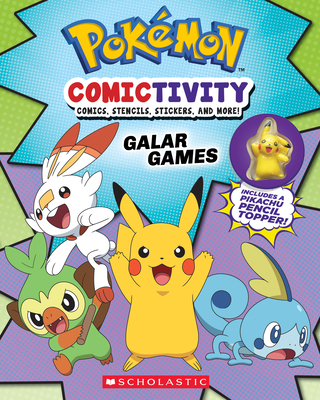 Description
---
Have fun with comics and Pokémon in this amazing activity book! Includes stickers, stencils, and an exclusive Pikachu pencil topper.
Join your Pokémon pals and get creative! Dive into action-packed comics and use stickers and stencils as you solve puzzles, challenges, mazes, and many more fun activities! Featuring Pokémon from the latest Nintendo Switch games, Pokémon Sword & Shield.
Includes stickers and stencils, plus an exclusive Pikachu pencil topper!
About the Author
---
Scholastic Inc. is a global publishing and education company whose mission is to encourage the intellectual and personal growth of all children, beginning with literacy.