Darkroom (Paperback)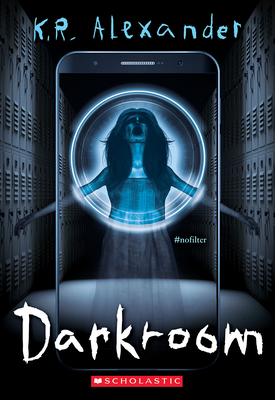 Description
---
In the latest chiller from million-copy-seller K.R. Alexander, author of THE COLLECTOR and THE FEAR ZONE, an app that allows you to see ghosts can only lead you to horrifying sights...
Do you think an app that allows you to see ghosts would be cool? Well, prepare to be haunted... even when your phone is off.
About the Author
---
K. R. Alexander is the pseudonym for author Alex R. Kahler.As K. R., he writes creepy middle grade books for brave young readers. As Alex -- his actual first name -- he writes fantasy novels for adults and teens. In both cases, he loves writing fiction drawn from true life experiences. (But this book can't be real . . . can it?)Alex has traveled the world collecting strange and fascinating tales, from the misty moors of Scotland to the humid jungles of Hawaii. He is always on the move, as he believes there is much more to life than what meets the eye.You can learn more about his travels and other books, including The Collector, The Fear Zone, and the Scare Me series, on his website: cursedlibrary.comHe looks forward to scaring you again . . . soon.
Praise For…
---
Praise for The Collector:
"A good introduction to supernatural horror for middle-grade readers, with a suspenseful plot, sinister imagery of possessed dolls, and sympathetic characters." -- Booklist
"Delightfully spooky-readers may want to avoid dolls for a while after finishing this one." -- Kirkus Reviews