The Thunder Egg (Dragon Games #1) (Paperback)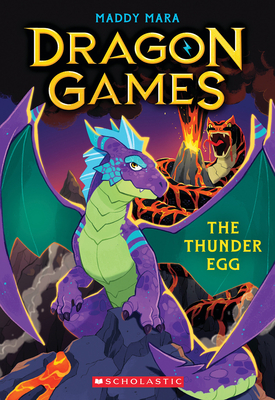 Description
---
An adventure-packed series about three kids who travel into a magical, dragon-filled world!
Play the game. Save the realm.
One fateful afternoon, classmates Luca, Yazmine, and Zane stumble upon a strange-looking rock called a geode in one of the rooms at school. To their surprise, a touch of this geode transports them to a magical land named Imperia.
The geode is actually a dragon egg! It's one of three Thunder Eggs that needs to be returned home to secret locations in Imperia. Once these eggs hatch, the dragons born from them will restore peace to the land. In order to return the first egg, the kids must face off against the evil ruler of Imperia in a dangerous game.
About the Author
---
Maddy Mara is the pen name of Australian creative duo Hilary Rogers and Meredith Badger. Hilary is a writer and former publisher; Meredith is a writer and teaches English as a second language. Together they have written or created many bestselling series for kids. Their most recent series is Dragon Girls, which has over 1.5 million copies in print and is available in multiple countries and languages. They both currently live in Melbourne, Australia. Their website is maddymara.com.