I Spy Fly Guy! (Scholastic Reader, Level 2) (Paperback)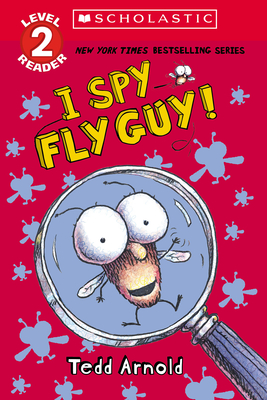 Description
---
Buzz and Fly Guy are playing a game of hide-and-seek, but is Fly Guy too good at hiding or is he lost forever? A hilarious easy reader from the bestselling author-illustrator, Tedd Arnold!
When Fly Guy and Buzz play hide-and-seek, Fly Guy hides in his favorite place--the garbage can. But as Buzz finishes counting, the garbageman drives away with the garbage and Fly Guy, too! A very worried Buzz follows the truck to the dump, where he sees zillions of flies.
WIll Buzz ever find Fly Guy?!
About the Author
---
Tedd Arnold is the bestselling author and illustrator of the Fly Guy (Zig Zag et Zazie) series, Green Wilma, Parts, and other popular picture books. He is also the illustrator of Detective Blue. He has received Theodor Seuss Geisel Honors for Hi! Fly Guy (Salut Zig Zag!) and I Spy Fly Guy! (Où es-tu Zig Zag?). Tedd lives with his wife, Carol, in Florida.