Jonah and the Whale: The Brick Bible for Kids (Board book)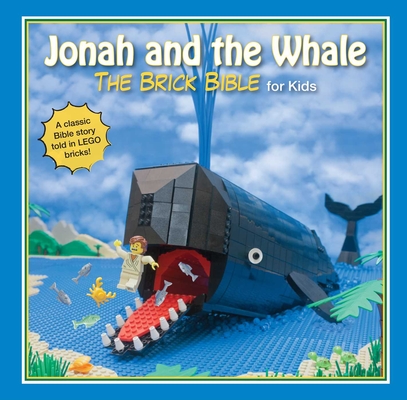 Description
---
The story of the rebellious Jonah and the giant whale that swallowed him has been a favorite Bible story of children for years. And now Jonah and the Whale is brought to life through LEGOS®! 
Jonah was a stubborn man. When God came to Jonah commanding him to preach repentance to the Ninevites, Jonah wasn't interested. After all, besides being known far and wide for its wickedness, Nineveh was also one of Israel's greatest enemies. So why should Jonah help them? Instead, Jonah decided to ignore God and run—but he didn't make it very far.

While Jonah was aboard a ship sailing away from Nineveh, God sent a terrible storm that threatened to sink the ship. The crew, knowing God was angry with Jonah for disobeying him, threw Jonah overboard. But instead of drowning, Jonah was swallowed by a great whale. Would Jonah repent and be saved, or face a grisly demise? Meticulously constructed LEGO dioramas bring to life the incredible story of faith and being swallowed alive. Enjoy reading one of the Bible's oddest stories illustrated with LEGO bricks as a family.

Brendan Powell Smith, creator of BrickTestament.com and author of The Brick Bible, creates a magical "brick" world around the simplified text of the story of Jonah, the whale, bravery, and trust in God. A story with a powerful message of faith, this is the perfect gift for children.
About the Author
---
Brendan Powell Smith is the author of the Brick Bible for Kids series, as well as books for adults, including The Brick Bible: The Complete Set and The Brick Chronicle history series. Smith lives with family Seneca, Lila, and John and kitties Julep, Gimlet, and Moonshine. You can visit the author' s child-friendly website at www.brickbibleforkids.com.