The Wolf's Story: What Really Happened to Little Red Riding Hood (Paperback)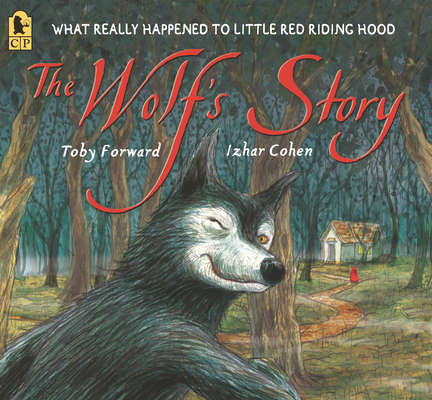 Description
---
Little readers will love second-guessing this funny, fractured fairy tale that replays the story of Little Red Riding Hood from the poor maligned wolf's point of view.

No, please. Look at me.
Would I LIE to you?
It was the old woman who started it.

Everyone knows there are at least two sides to every story, and if you believe in the big-eared, sharp-toothed villain of Little Red Riding Hood, there's a logical explanation for everything. As our antihero tells it, it all starts with the helpful wolf doing odd jobs for Grandma (are you sure you don't want to sit a little closer?). How was he to know that he spoiled Little Red would come along and ruin a good working relationship? Zooming in dramatically from strategic angles, the amusing illustrations offer visual clues that this is a story to be taken with a grain of salt — and a lot of giggling.
About the Author
---
Toby Forward is the author of many books for children, including Shakespeare's Globe. He has also written for adults. Toby Forward lives in Liverpool, England, with his wife and two daughters.

Izhar Cohen's artwork has appeared in everything from the pages of the Times of London to postage stamps and calendars. The Wolf's Story is his first book with Candlewick Press. Izhar Cohen lives in Israel with his wife and daughter.