Pokemon Trainer Activity Book: Journey to the Kalos Region (Paperback)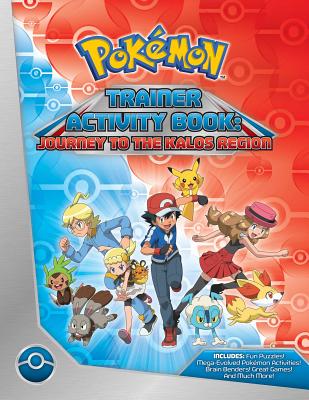 Description
---
Discover the Kalos Region with Pokémon's new Trainer Activity Book! 96 pages of full-color activities including Puzzles, Games, Trivia and more! Perfect bound, 8.5" x 11.5", 96 pages


From the Mountains to the Shore—Puzzles for Every Pokémon Fan!

The new activity book for every Pokémon fan takes you to the mountains and the shoreline of the Kalos region, and every place in between. Featuring the recently discovered Pokémon from the Kalos region, inside you'll find: Puzzles * Games * Trivia * Mega-Evolved Pokémon * Sudoku * Memory Games * Word Searches *and much more!
About the Author
---
Pikachu Press is the Publishing imprint from The Pokémon Company International. Launched in Spring 2012, we will continue to publish exciting titles and new formats, aimed at kids (and the young at heart) everywhere!