For the Love of the Cubs: An A–Z Primer for Cubs Fans of All Ages (For the Love of...) (Hardcover)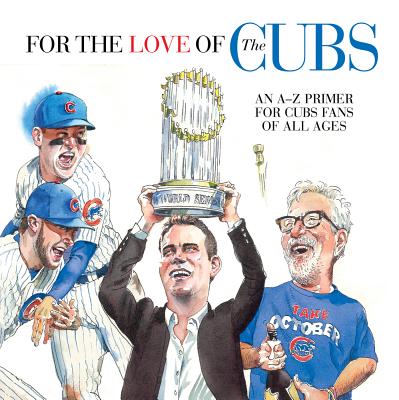 Description
---
For more than 100 years the Chicago Cubs have been the "Lovable Losers," best known for their futility and popularity. But that all changed in 2016, when Joe Maddon's squad won the World Series, defeating the Cleveland Indians in an extra-inning Game 7 which will go down in history as one of the greatest games ever played. The colorful characters and great players who won the Word Series and fill Cubs history are captured in this book, brilliantly illustrated by Mark Anderson and thoughtfully capsulized by former Wall Street Journal columnist Frederick C. Klein.

It is the perfect book for parents wanting to introduce their children to the Cubs—or for fans of any age who dream of visiting the "Friendly Confines" without ever leaving home.
About the Author
---
Frederick C. Klein is a longtime writer and editor for the Wall Street Journal, where he originated the "On Sports" column. He is a freelance writer and the author of many books, including several other entries in the For the Love of . . . series. He lives in Scottsdale, Arizona. Mark Anderson is an illustrator whose work has appeared on the back cover of National Geographic, the New Yorker, and Time and inside the Atlantic Monthly, BusinessWeek, and Harvard Business Review. Outside, and many other periodicals. He is the illustrator and designer of Triumph Books' popular For the Love of . . . series. He lives in Chicago.