Best Kids' School Jokes Ever! (Highlights Joke Books) (Paperback)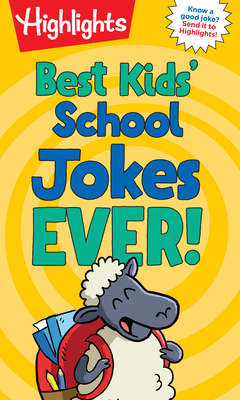 Description
---
How do sheep carry their homework? In baaa-ckpacks. This entertaining collection of back-to-school jokes will make kids laugh on the way to school and home again.

This clever humor collection features over 500 genius school-themed jokes and lots of hilarious black-and-white cartoons to round out the fun. With jokes about silly subjects, classroom chuckles, after-school antics, and more, kids will amuse themselves--and their friends and family--with this school-arious joke book.
About the Author
---
Highlights is the trusted brand that believes children are the world's most important people. Our flagship magazine, Highlights, is the #1 most-read children's magazine in the country. With over 80% brand recognition, our award-winning magazines, bestselling story and puzzle books, and groundbreaking education books deliver on the Highlights promise of helping children become their best selves through exceptional, high-quality products for children.