My Illinois Prayer (My Prayer) (Board book)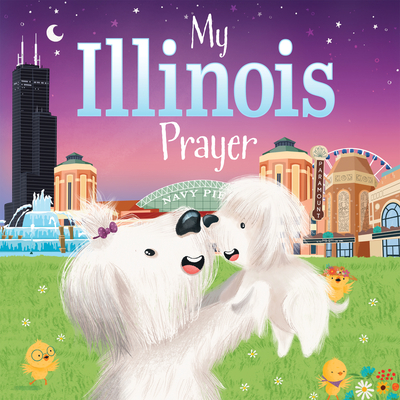 Description
---
In the My Prayer regional series, heartwarming illustrations and clever rhymes highlight all the places that you and Baby are thankful for every day. Combining the evergreen messages of love and inspiration with regional touchpoints, My Illinois Prayer will speak to the heart while letting readers thank God for all of the gifts and blessings He has given us in our wonderful home.
About the Author
---
KAREN CALDERON lives in California and has been drawing cute creatures and animals since she was a little girl. When she's not illustrating, Karen loves spending time in the great outdoors with her dogs. Exploring nature helps her to create new characters. Wherever she goes, her iPad goes too—bringing to life all the cuteness living in her mind!
TREVOR MCCURDIE writes rhymes in the middle of the night and some of them still make sense in the morning! His hope is that by writing about big issues in an entertaining way, children will develop a better understanding of them and start to pull their parents in the right direction. When he's not rhyming or sleeping, Trevor likes to be outside.