Star in the Jar (Paperback)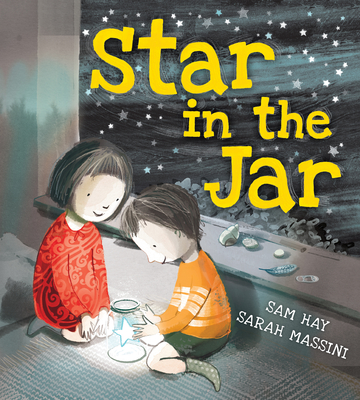 Description
---
A warm-hearted and enchanting bedtime story that celebrates the rewards of true friendship.
What would you do with a fallen star?
When a little boy stumbles across a lost star, he decides to take care of it, putting it in a jar and carrying it with him everywhere. But when the sky calls out for its missing star, can the little boy and his sister figure out a way to return the star to its friends in the sky…even if it means saying goodbye forever?
Praise for Star in the Jar:
"A cheery, warm-hearted tale, beautifully told."—The Guardian
"I love this cheery tale of two siblings who learn the lesson that when you love something, you sometimes have to let it go."—Angela Redden, Reading Rock Books (Dickson, TN)
"Hay carefully keeps an even tone, never letting the whimsy descend into treacle and always maintaining a sense of wonder. Massini's lively and imaginative illustrations beautifully complement and enhance the text, providing additional insights into the children's activities and emotions... Tender and loving."—Kirkus Reviews
About the Author
---
Sam Hay worked in newspapers and for BBC Television in London before packing it in to move to Wales, have a baby, and write her first children's book. She is the author of two popular chapter book series, the Undead Pets series and the Stella and the Night Sprites series. Visit her at samhayauthor.com.
Sarah Massini has a multinational family background and spent her childhood globetrotting. She studied graphic design and worked in corporate design before becoming a children's book designer. the New York Times praised her artwork as "…fantastically stylish…gorgeous and altogether satisfying…" Sarah lives in Sussex, England.