Where in the Wizarding World...?: A hidden objects picture book inspired by the adventures of Harry Potter (Hardcover)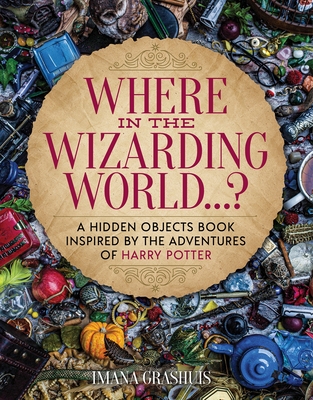 $14.99

Usually Ships in 1-5 Days
Description
---
This beautiful book presents readers with more than 20 "widescreen" photographic spreads that capture the magic and mystery of the Harry Potter book and film series. Each spread features dozens of elements with at least 10 items hidden throughout each spread. Readers will be challenged to scour the jam-packed pages in search of these elusive treasures.

Each image is inspired by an iconic setting from Harry Potter's story, from a great dining hall to a classroom devoted to potions and other compelling magic. You'll spend hours poring over these extraordinary images, looking for those special hidden objects, but also just marveling at the beauty of what this world of magic has to offer.
About the Author
---
Imana Grashuis is the founder and soul behind Magical Food Department. A Dutch practicing Kitchen Witch obsessed with the stories of Harry Potter, Imana is a full-time photographer and photo stylist. Her love for her heritage and passion for witchcraft came together as one and forged a path where she creates dishes she wishes existed. This process has made for an explosion of work and creativity, a dream that nurtures her purpose to inspire others to try vegan food and heal the world through every recipe in an immersive way. She is also the co-author of The Unofficial Harry Potter Vegan Cookbook.