Libre para soñar: Ana Frank (Biografía joven) (Paperback)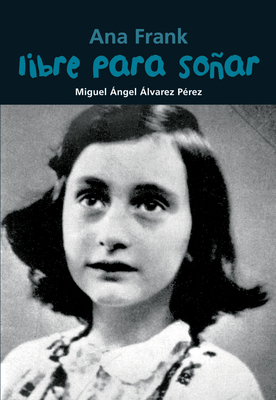 Description
---
The books in this series put within the reach of young adult readers the lives of individuals—scientists, explorers, humanists—who distinguished themselves by their contributions to history and progress. They are written in an engaging style and contain an abundance of information that brings each individual's achievements to life.

Anne Frank had just turned 13 years old when her family went into hiding to escape the Nazi invaders of the Netherlands. For more than two years, the Franks lived in a secret suite of rooms in the building where Anne's father worked. It was during this time that the young Anne began keeping a journal that detailed the difficulties of life in hiding, her relationship with her parents and her sister, the daily fear of being discovered, and her earliest experiences with romance. This novelized biography of Frank's life exposes young readers to her courage and confidence, while allowing the themes of courage and friendship to shine through.
About the Author
---
Miguel Angel Alvarez Perez is a high school teacher and a journalist and a musician who has worked as a classical music and theater critic for various Spanish magazines. He is the author of "El joven que llego a Papa: Juan Pablo II," also in the Biografia joven series.